The United Methodist Men's group meets monthly on the second Saturday at 8:00 am. for breakfast and Methodist fellowship.  All Methodist men are welcome from any Methodist church.
Next Meeting:      January 13, 2018:     First United Methodist Church, Fellowship Hall 
Program At The Next Fellowship Breakfast:  Ralph Robinson, Manager of the Hiawassee Valley Pool and Wellness Center [Murphy]. Mr. Robinson will provide background relating to the origination of HVPWC and operations. Of particular interest will be the operations of the facility following it's lease by the Cherokee County Commission to a private management company and financial challenges relating to the County's lease decision.
Our December Fellowship Breakfast included and informative presentation on behalf of the Cherokee County Disaster  Response Team. Dave Smith provided insight as to the volunteer work of the men from our community who step up to help rebuild housing in communities struck by natural disasters. The Team worked on 2 projects in 2017, one in Virginia and the other in Gatlinburg TN.  The men from Cherokee County donated over 900 hours of their time and feel very rewarded by the work they are able to accomplish for people in substantial need.
Dave Smith making his presentation to CCUMM.
   Gordon Stanton presenting a Devotional.
 At the November Breakfast Fellowship, Reid Francis presented a program on "Why Men Hate Going To Church".  Reid attended the 12th National Gathering of United Methodist Men this past July in Indianapolis , Indiana where he heard the presentation on this subject.   
  Reid Francis
     Reid's  presentation explained the reasons why men and boys have fled churches of every kind resulting in a chronic shortage of men. Drawing on the David Murrow book, Reid set out the barriers to male church participation.
At the October fellowship breakfast, funds were allocated to purchase shirts, hats, neckerchiefs and sliders for 4 cub scouts. The picture below shows 2 recipients of these uniform items [the cub scouts are in blue.].
Our program October 21….  Industrial Opportunities Inc.  [IOI]    Working with adults with disabilities to achieve employment. Producer of Military products, medical products and elastic products from it's 23 acre site in Andrews. Program will be presented by Dennis Myers, Vocational Evaluator/Work Adjustment Coordinator for IOI.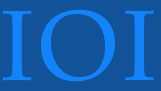 Industrial Opportunities, Inc.
Working with adults with disabilities to achieve employment
Industrial Opportunities, Inc.
Phone: (828) 321-4754
Fax: (828) 321-4784
Learning about Renewed Hope Ministry at our September Fellowship Breakfast.
BIG FUND RAISING EVENT….Feed the eclipse crowd August 21

Eclipse Totality Day…..
PROGRAM August 5
Our Fund Raising Events
Chili Night [Usually in February]  and Spaghetti Supper [Usually May]
UMM also participates in the annual FUMC White Tag Sale and receives funding from that event.
What we do with the funds we raise:  We provide funds in support of….Alpha Group; Big Brothers Big Sisters of Cherokee County; Boy Scouts; Cherokee County Sharing Center; Cherokee County Disaster Response Team; Hogsed Youth Conservation Day; Good Samaritan Fund;  Hurlburt Johnson Friendship House;  Wesley Foundation UWNC; Renewed Hope Ministries and other groups or activities in our community.
For information about the group, please contact Dick Taylor via phone or email at:
UMM@murphyfirstumc.org
828-835-3162 (home)
828-541-3655 (cell)