The United Methodist Men's fellowship meets monthly on the second Saturday at 8:00 am for breakfast and
Methodist

fellowship.  All  men are welcome.
To view our CCUMM Scrapbook, click on this link.
Our next fellowship breakfast is ………post pandemic restrictions on gatherings.
March  14, 2020   [

CANCELLED

]
The March Breakfast Fellowship will include a presentation by Sheriff Derrick Palmer.

8:00 am Fellowship Hall First United Methodist Church

Feb 8, Pastor Bob Boozer, Reid's Chapel Methodist Church, provided his observations, as a Pastor, relative to community needs where United Methodist Men may be able to help,
Brother Arthur Hays presented the January program providing the highlights of his "Walk Through The Holy Land" where he had a renewed baptism  in the river Jordan and  an opportunity to float in the Dead Sea. Arthur was in awe of the feelings that came over him as he walked in the places Jesus had walked. 
Our December CCUMM Fellowship breakfast featured a program on behalf of H.A.V.E.N. Children's Advocacy Center
The November Fellowship Breakfast was highlighted by a program on The Apostle Paul.
        Provided a Devotional on The Apostle Paul
  Our Program Presenter
Our October Breakfast Fellowship featured Mike McArdle with information and anecdotes from his career with the FBI.
The September breakfast included a very timely and informative program by fellow UMM Marvin Perkins:

      At the August breakfast we heard about the Persecution of Christians

Professor Elaine Kromhout provides our August Fellowship Program
August Breakfast on the 10th at FUMC Fellowship Hall.
Program by Elaine Kromhout, PhD on The Persecution of Christians.
             

July breakfast: 
Erlanger Western   
                                Carolina Hospital
  CEO Mark Kimball presented an excellent program
                                      Some of our fellowship group focused on the presentation
NEXT MEETING:     July 13  Fellowship Hall FUMC.

 Program = Erlanger Western Carolina            Hospital CEO Mark Kimball.
                                                                                                      Mark Kimball
June 8:    Breakfast-Fellowship/Sing in the Park
            Making a Joyful Noise…………….                                                  Wally……Choir Leader

John…..choir member/
music holder 
June:  Our program will be the annual riverside sing with Walley Avett leading us with guitar and strong voice. The rest of us….well, we'll stumble along hoping our off key voices don't stand out. It's a good time!  PLACE:  Pavilion #1   Konehete Park [next to the river and behind Murphy Health and Fitness Center].
2018 sing   
        Wally   Avett  

                                                                                                           Leader of the CCUMM "Choir"
May 11 Fellowship Breakfast:
          Mark Cole
 Mark discussed with us the subjects of nuclear energy and the structure and vulnerabilities of the electrical grid. A very informative program.

Some of our group focused on Mark and his presentation.
May 11….in addition to Fellowship Breakfast, CCUMM presented the 19th Annual Spaghetti Supper
                           KITCHEN CREW

               Mark                     Mike                John
                      Good turnout

….made some

$$$

to support our Community Ministries
Next Meeting:

 
May 11, 2019:  Location:  First United Methodist Church/Fellowship Hall.
The Program for May will be Mark Cole, a regular at our CCUMM events. Mark has a backgrounds in nuclear energy and will talk with us about nuclear power and our national power grid.
                                                                                                                                           Mark Cole
Our April Program was presented by Phil Keller [one of our own] and Nantahala District Commissioner…Scouts of America. Phil provided the annual report on the state of Scouting. CCUMM is a strong supporter of Scouting.
                                              CCUMM in ACTION:

                                                   $1000.00 to help save Harshaw Chapel
And a great time was had by all…..

CHILI SUPPER 2019
                                                           CCUMM Raising Funds


CHILI
SUPPER
SATURDAY
FEB 23
Our March program will provide an explanation of the services of Erlanger Life Force air medical transport, located at the Murphy/Andrews airport. Costs relating to air transport will be discussed and the Life Force Membership available to cover the cost of air med service.
                      DON'T FORGET THE CHILI SUPPER………….

FOR TICKETS SEE ANY OF OUR METHODIST MEN OR @ FUMC OFFICE.
February Program

:  EVIDENCE OF THE RESURRECTION by Atty Arthur Hays:
In the style of a lawyer presenting his case to a jury, Arthur supplied "testimony" and "documentary evidence" taken from gospel accounts. Next he presented "physical evidence" found in  the Bible and laid out alternative explanations of what happened  after the crucifixion. He critically examined each possibility. In summation, Arthur stated that a jury would find the evidence supported the validity of the accounts of the resurrection of Jesus by a preponderance of the evidence if not beyond a reasonable doubt.
January Program

by FUMC Mission Team Members…Diane and Cobby Barfield supported by Pastor Wil.
An introduction to
ZOE

an initiative that empowers vulnerable children to overcome poverty through a 3 year economic learning program.


                     Cobby provides the basics
December 8 Program: Marvin Perkins, President and owner of
 Marvin provided  an informative presentation concerning  the detection and remediation of radon gas, mold and other environmental hazards such as asbestos. He discussed mold as it relates to Hurricane Florence damage in eastern NC. We learned about inferior imported products pertaining to things used in the construction of homes as well as import parts used to rig cranes for commercial lifting.  Marvin outlined basic information he provides to businesses on to how to deal with an active shooter situation.
Our Fellowship was pleased to be joined by three members of FUMC Methodist Women who came to hear Marvin's message.
November Program…Richard Douglass, Attorney/District Atty retired.

Richard Douglass presents his case
November: Our very own Richard Douglass. Richard will give us a synopsis of his recently released novel The Three Minute Man. Richard. a former Mississippi District Attorney, has written a non-fiction book about a murder within the congregation of his church [both the perpetrator and victim being members of  his church]. It was Richard's office that was charged with the duty to investigate, charge and prosecute.  He will also share his "homecoming" as he recently went back to the town where the murder and trial occurred for a book signing.

October 13
Fellowship breakfast, CCUMM met Drs. W.C Chambliss III and Brenda Miller-Chambliss who shared the exciting events and plans underway a Embassy Church of God in Christ.
And….we learned  how Embassy Church uses technology to spread the word of God.  Exciting things are happening with this Ministry such as the first Revival in the Smokies scheduled for June 2019.
September 8 Breakfast Fellowship….Program by Beverly Allen, Plant Manager @MGM Brakes, Murphy NC:
            We are proud to acknowledge MGM Brakes is an ISO Certified employer in our community, making top quality brake actuators and brake safety monitoring products, while meeting accreditation standards for safety and environmental stewardship.   
Presentation

of

Strength for Service to God and Community

devotion books to fire department and EMT personnel. CCUMM provides these books to the  men and women  of Cherokee County who rush into situations when others run in the opposite direction. CCUMM President Tom and  CCUMM Secretary Dave doing the honor:

Beverly Allen, Plant Manager, will join our September 8 fellowship breakfast and tell us about the business operations of MGM Brakes and the history of this manufacturing plant located in Murphy.
August PROGRAM:
Wil Posey, Pastor at FUMC  joined us for breakfast on August 11, CCUMM had a great opportunity to get to know Wil.
July Program: 
 Our very own:  Cobby Barfield [Mathematics Teacher, retired] showing us how mathematics can be fun. Or as he says  "Infusing Boring Math With Interesting and Unusual Facts". Yet another great program to expand our awareness of  the breadth of the world around us.
Program June 9…
Hymn Sing in the Park, featuring Wally Avett backed by the CCUMM "Choir"
         Making a joyful

Noise

unto the Lord
Program May 12. 2018
Marji Hill
 l
Fellowship April 14       

At the March breakfast fellowship, Murphy Mayor  Rick Ramsey provided attendees with background information pertaining to his experiences and motivation to run for Mayor of Murphy. We got first hand information about the action under way to deal with the sale and use of opioids in our community with  an emphasis on safe neighborhoods.  Mayor Ramsey discussed the housing shortage in the community, the potential to obtain a return of a recreational RR running through Murphy, the financial soundness of the Town and  other matters relating to the future of our community.
           MURPHY 
TOWN SEAL
     Mayor Rick Ramsey
The February Chili Supper "All You Can Eat" was a culinary and financial success. With 11 choices of chili, it was rewarding to see so many attendees. The money collected will provide funding for the many projects and community groups that are supported by CCUMM. 
February 10, 2018. The CCUMM were enlightened by Eddie Allen, Cherokee County Tax Assessor, with respect to the operations of that office; real estate valuation criteria; 2020 County-wide revaluations [currently underway] and upward property valuation trends since the 2012 valuation cycle. 
Eddie Allen, Tax Assessor for
Cherokee County NC
Property taxes are an ad valorem tax, meaning that they are allocated to each taxpayer proportionately according to the value of the taxpayer's property.
During the January Fellowship Breakfast Ralph Robinson, Managing Director and Lessee of the Hiawassee Valley Pool and Wellness Center gave us an overview of the operations of the facility and his plans, as Lessee of the facility, to enhance the programs available to citizens residing in the area.
Our December Fellowship Breakfast included and informative presentation on behalf of the Cherokee County Disaster  Response Team. Dave Smith provided insight as to the volunteer work of the men from our community who step up to help rebuild housing in communities struck by natural disasters. The Team worked on 2 projects in 2017, one in Virginia and the other in Gatlinburg TN.  The men from Cherokee County donated over 900 hours of their time and feel very rewarded by the work they are able to accomplish for people in substantial need.
Dave Smith making his presentation to CCUMM.
   Gordon Stanton presenting a Devotional.
 At the November Breakfast Fellowship, Reid Francis presented a program on "Why Men Hate Going To Church".  Reid attended the 12th National Gathering of United Methodist Men this past July in Indianapolis , Indiana where he heard the presentation on this subject.   
  Reid Francis
     Reid's  presentation explained the reasons why men and boys have fled churches of every kind resulting in a chronic shortage of men. Drawing on the David Murrow book, Reid set out the barriers to male church participation.
At the October fellowship breakfast, funds were allocated to purchase shirts, hats, neckerchiefs and sliders for 4 cub scouts. The picture below shows 2 recipients of these uniform items [the cub scouts are in blue.].
Our program October 21….  Industrial Opportunities Inc.  [IOI]    Working with adults with disabilities to achieve employment. Producer of Military products, medical products and elastic products from it's 23 acre site in Andrews. Program will be presented by Dennis Myers, Vocational Evaluator/Work Adjustment Coordinator for IOI.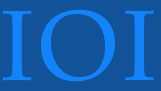 Industrial Opportunities, Inc.
Working with adults with disabilities to achieve employment
Industrial Opportunities, Inc.
Phone: (828) 321-4754
Fax: (828) 321-4784
Learning about Renewed Hope Ministry at our September Fellowship Breakfast.
BIG FUND RAISING EVENT….Feed the eclipse crowd August 21

Eclipse Totality Day…..
PROGRAM August 5
Our Fund Raising Events
Chili Night [Usually in February]  and Spaghetti Supper [Usually May]
UMM also participates in the annual FUMC White Tag Sale and receives funding from that event.
What we do with the funds we raise:  We provide funds in support of….Alpha Group; Big Brothers Big Sisters of Cherokee County; Boy Scouts; Cherokee County Sharing Center; Cherokee County Disaster Response Team; Hogsed Youth Conservation Day; Good Samaritan Fund;  Hurlburt Johnson Friendship House;  Wesley Foundation UWNC; Renewed Hope Ministries and other groups or activities in our community.
For information about the group, please contact Dick Taylor via phone or email at 828-541-3655 (cell).